About Coldwater Community Picnic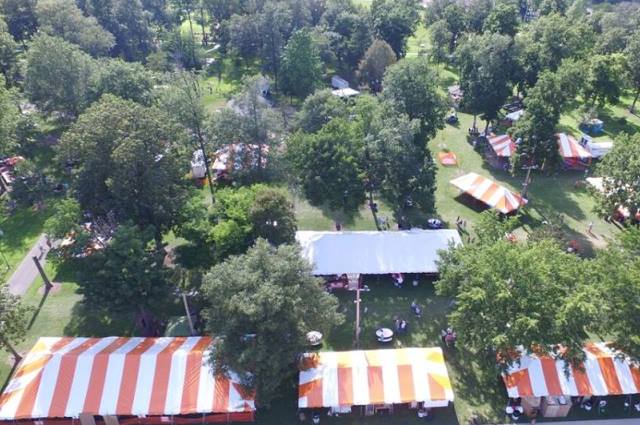 Coldwater Memorial Park is a sprawling 1-square mile recreational hub that offers fun and relaxation for the whole family. Not many towns of similar size can compete with the picturesque park on the north end of the village. Six ball diamonds, a swimming pool, four tennis courts and basketball courts, four shelter houses and regulation horseshoe pits are located on the partially wooded lot.
A large gazebo and a former train depot are used frequently by visitors throughout the summer. About 100 fiberglass picnic tables dot the park. Recently, a landscaped brick wall proclaiming Memorial Park was built on the southeast corner of the park. The project was funded by the monies raised at the annual community picnic and private donations. Sidewalks were installed around the outskirts of the park, thanks to a sizable donation from a local businessman and labor from village employees. The Coldwater Public Library boasts a large building on Main Street that offers more than 50,000 books, public computers and video and audio selections. An extensive renovation in 1995 and 1996 increased space and contents and made the interior more attractive and patron friendly. Funding for both the park and library comes from the annual Coldwater Community Picnic held the first weekend in August. The event debuted in 1961 by organizers Bob Hibner Sr., a longtime Coldwater resident, and Don Luken, now deceased.
Source: Shelley Grieshop – The Daily Standard – August 3, 2005